People
We believe that people are at the heart of our success. Our focus is on attracting talented, personable and passionate people who are aligned with our core values of Trust, Integrity, Excellence, Relationship, Entrepreneurship & Service in all areas of our business. Through the collaborative efforts of our experienced and diverse team, we focus on delivering expert advice and warm personal service in meeting all of your real estate needs.
If you have a passion for real estate, share our group's values, and believe you may be a fit for our group, please feel free to reach us through our "Contact" page.
Hunt Tse, P.Eng
Managing Broker
Hunt has over three decades of professional experience in various aspects of the real estate industry and leads our real estate valuation and services group.
Hunt's background includes quantity surveying, costing assessment, oversight of large scale commercial, retail and residential highrise developments, construction management of heavy industrial facilities and property development experience in major Canadian centres like Montreal, Toronto, Calgary and Vancouver. In 2001, he founded Promerita Realty and in recent years, has been providing his redevelopment and sub-division valuation expertise to one of Vancouver's leading land assembly teams.
Hunt's experience is complemented by his education and professional affiliations. He holds a degree in Civil Engineering from Carleton University, a diploma in Urban Land Economics with an Appraisal specialization from the University of British Columbia, is a registered Professional Engineer, is a member of the Association of Professional Engineers and Geoscientists of British Columbia, and is a member of the British Columbia Real Estate Association and the Canada Real Estate Association.
Born in China, Hunt spent his youth in Hong Kong before immigrating to Canada. He is fluent in Cantonese and has a good working facility in Mandarin. Having lived in various cities throughout Canada, Hunt is delighted he made Vancouver his hometown almost four decades ago. When he is not busy overseeing a real estate transaction, providing financial and investment analysis for a site assembly or development project, Hunt enjoys practicing Tai Chi Chuan and making regular trips to Toronto with his wife to visit their daughter.
King Yip, B.Sc.
Director, International Business | Associate Broker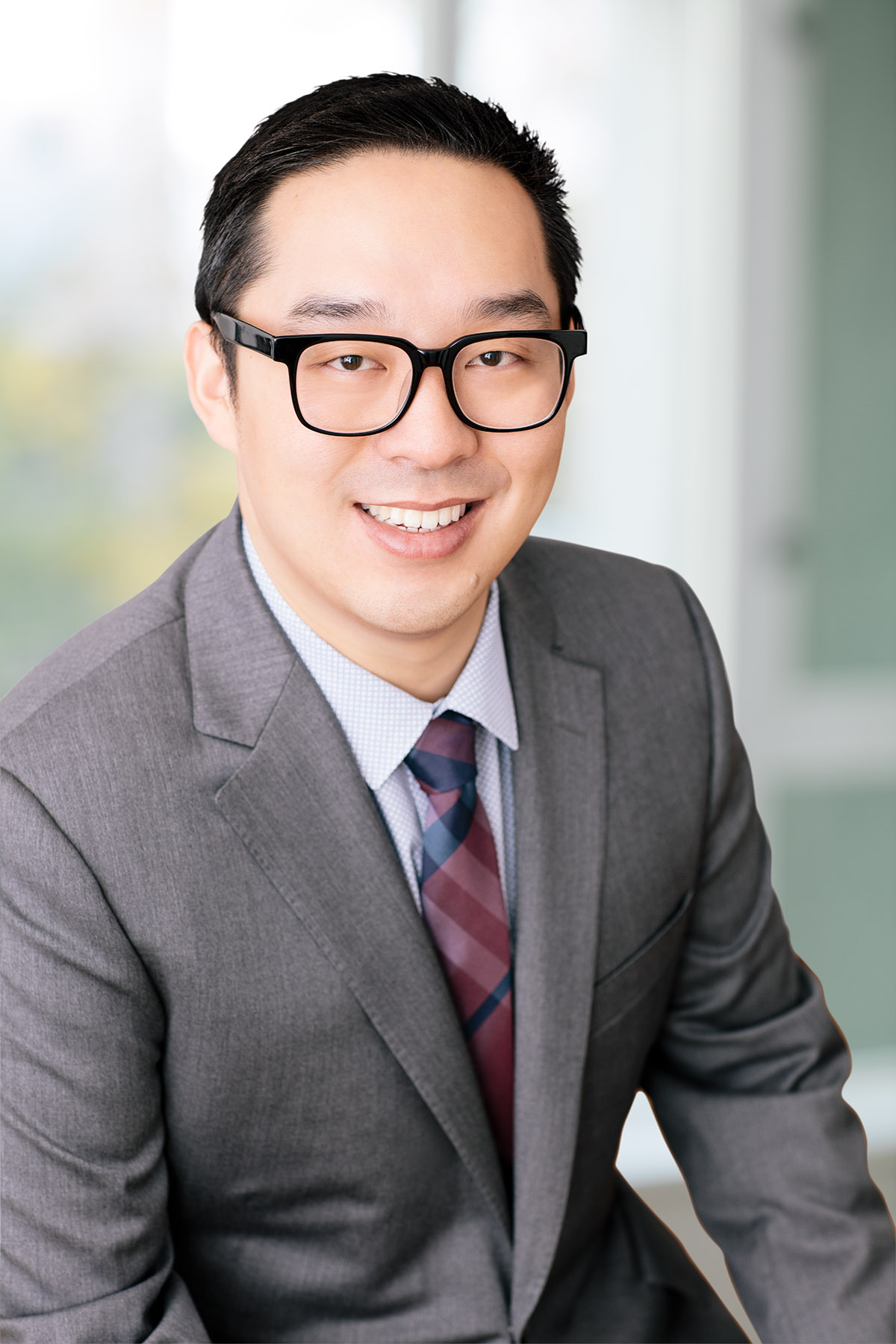 Born in Hong Kong, but having completed the majority of his education and business experience in Canada, and having lived in Hong Kong, Toronto, Victoria and Vancouver, King is fluently multilingual and brings a strong cross-cultural understanding of various Canadian regions and international markets to his role at Promerita.
As a graduate of the University of British Columbia, King was actively engaged in marketing and advertising throughout his undergraduate studies. After completing his first degree, King quickly recognized the importance of the real estate industry in his adopted hometown of Vancouver and furthered his education in real estate through the Sauder School of Business at UBC. King has completed advanced education in real estate brokerage management and operations and is involved in management of Promerita's realty services company as the associate broker. In addition, King is a member of the British Columbia Real Estate Association and the Canada Real Estate Association. To complement his award-winning, professional background in real estate, King also has significant experience in large scale project marketing, retail management, international marketing and business development.
Outside of work, King enjoys international travel, watching professional sports and occasionally picks up his drumsticks as an amateur percussionist.
William Cheung
Representative
As a thirty year Vancouver resident, with a background in hotel and hospitality management on Vancouver Island and twenty years of experience as a realtor, William brings extensive experience with unique insight and understanding of the property market as he serves his clientele, focusing on the Vancouver and Richmond market areas. William speaks both Chinese and English.
Emily Cheung, BA
Representative
Emily brings a background in banking and financial services to her role as a residential real estate specialist. With over two decades of experience as a licensed realtor, Emily's clients benefit from her industry experience and significant market knowledge of the Vancouver property market gained over thirty years of living and working in Vancouver. Emily attended university in the United States where she earned a Bachelor of Arts degree with a minor in Economics and speaks Chinese and English fluently.
Kathleen Joe, BBA
Manager, Capital & Realty Services | Representative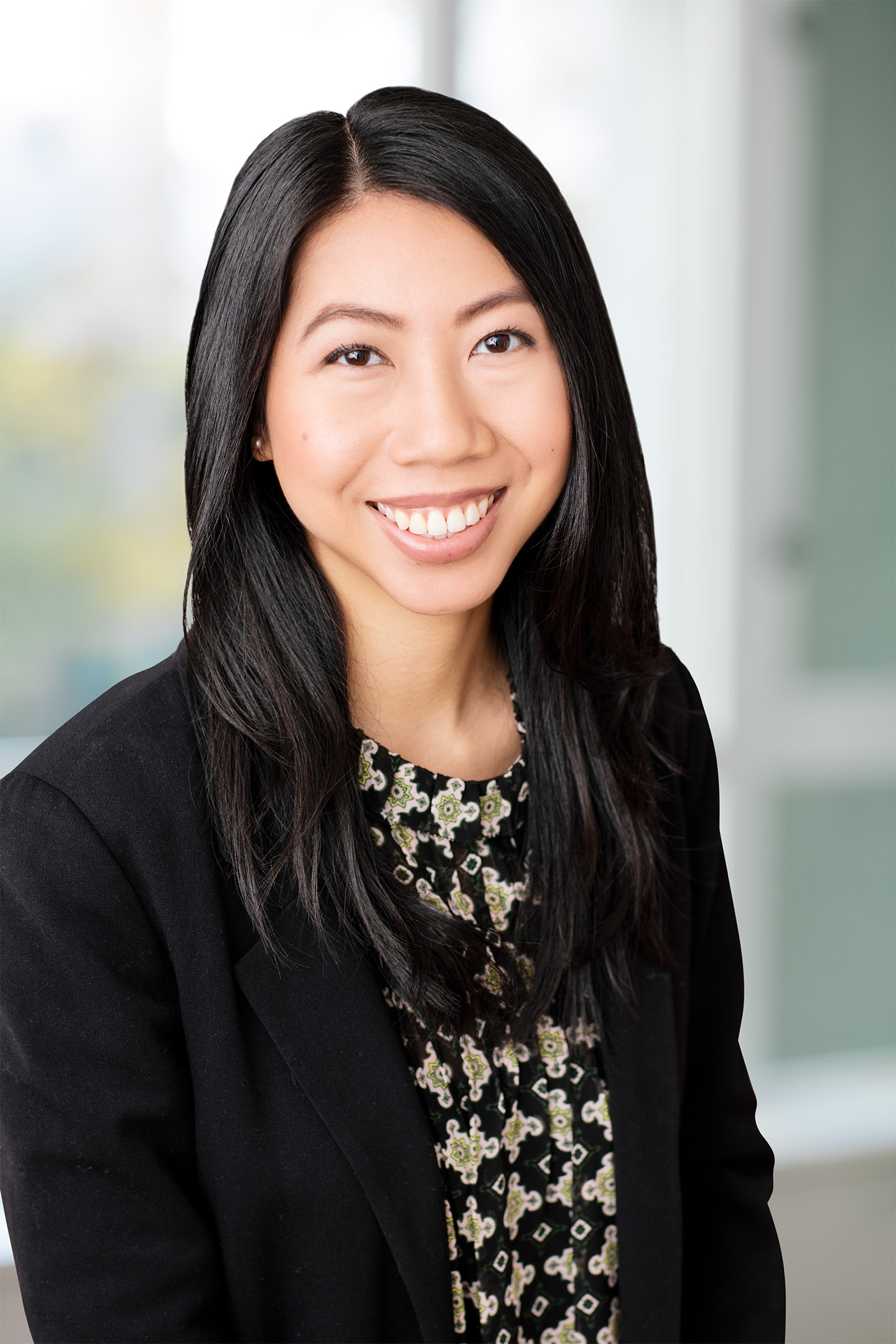 In addition to a lifelong passion and interest in real estate, Kathleen brings strong organizational skills and plays a key role in our team's ability to deliver expertise and provide outstanding service to our clients.
Kathleen has managed capital transactions with public companies, and has experience leading and managing significant real estate transactions in a range of market segments, including single and multi-family residential, commercial, strata, industrial and redevelopment land.
Kathleen holds a business degree with dual concentrations in finance and operations management from the Beedie School of Business at Simon Fraser University and has real estate training through the Sauder School of Business at the University of British Columbia. She is a licensed associate at Promerita Realty and a member of the British Columbia Real Estate Association and the Canada Real Estate Association.
Outside of her work and educational pursuits, Kathleen enjoys international travel – particularly to tropical destinations – and has recently developed an interest in downhill skiing. Born in Vancouver, Kathleen presently resides in the city of Surrey.
Ernest Lang, MBA, CFP, FMA, FCSI
Group CEO
In addition to being licensed in real estate services, Ernest is Promerita Group's CEO, serves as a corporate director, and helps to guide the corporate strategy at Promerita Realty.
He has extensive experience in both equity and debt financing for real estate and has presented sophisticated financing strategies and provided comparative analysis at provincial accounting bodies, international financial industry conferences, global tax and legal firms and has been a university guest lecturer.
To complement his management, finance and real estate experience, Ernest is a graduate of UBC's Arts One program, holds a MBA degree from the University of London in the UK, has earned multiple investment and financial management designations and has been appointed Fellow of the Canadian Securities Institute. Outside of his corporate responsibilities, Ernest contributes to the community as an active board member of several prominent corporate, regulatory and not-for- profit organizations.
Rajeev Opal, MBA
Director, Marketing | Representative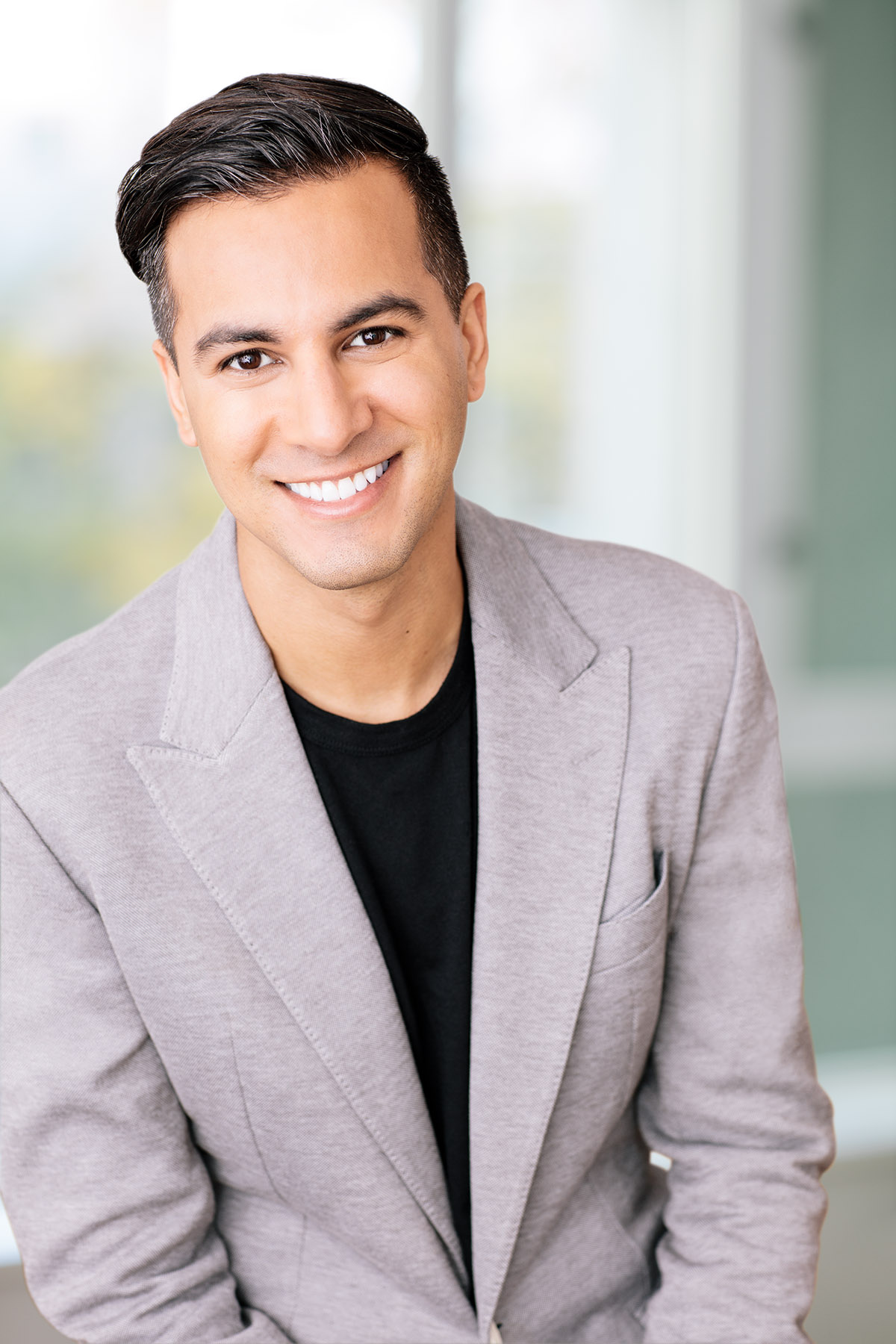 Rajeev is a leader of Promerita's marketing initiatives for both our realty services company and corporate group. Rajeev brings several years of project management and marketing expertise in the BC residential real estate market, with a particular focus on residential and multifamily projects in the city of Kelowna. With his creativity, passion for business, and expertise in communication, Rajeev brings a strategic approach to marketing that is focused on delivering concrete business results in a range of asset classes and business segments. His thoughtful, integrated approach to marketing communications and focus on service reflect our core values, emphasize quality and create a positive experience for our organization and our clientele.
Rajeev's education and professional affiliations complement his professional expertise. He completed his first degree in Political Science and International Development Studies from McGill University and went on to complete a MBA from University of Miami where he specialized in Marketing and International Business. In addition to being a licensed associate with Promerita's realty services company, Rajeev is a member of the British Columbia Real Estate Association and the Canada Real Estate Association.
Having returned to Vancouver after living in various other countries, Rajeev enjoys Vancouver's diversity, has a passion for music and enjoys international travel. You will often find Rajeev and his wife dancing at music festivals or jet-setting to a warm, tropical destination. Rajeev speaks English, French, Spanish & enough Hindi and Punjabi to survive on his travels to India.
Connie Chung
Administration & Conveyancing Specialist
Connie brings over two decades of experience in the realty services industry to her role at the Promerita Realty. She is responsible for supporting our group's commitment to providing excellent service for our clients by assisting our real estate specialists with our group's administrative requirements. Connie brings significant experience and expertise in real estate and property management administrative services and operations to her role and speaks both Chinese and English fluently.
Alex Russell, MSc
Regional Director | Representative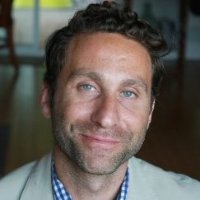 Alex brings a decade of entrepreneurial experience in a spectrum of business disciplines and a passion for service and exceeding client expectations to his role at Promerita Realty. His diverse experience, commitment to your best interests and association with the exceptionally powerful international network at Promerita Group enables him to achieve exceptional results under diverse market conditions in today's incredibly dynamic real estate environment.
Alex's multidisciplinary business experience and financial insight is complemented by his education and professional affiliations. In addition to earning a degree in Environmental Studies at the University of Victoria, Alex holds a Master of Science degree in Resource Management from UBC, from which he developed proficiency in the integrated and quantitative analysis of complex systems and completed further training in real estate through UBC's Sauder School of Business. In addition to being a licensed associate with Promerita Realty, Alex is also a member of the British Columbia Real Estate Association and the Canada Real Estate Association.
When he is not hard at work helping you achieve your real estate goals, Alex enjoys tennis and other recreational activities with his wife and three children in the beautiful city of Victoria, BC.
Francine Tracey
Director, IC&I Advisory | Representative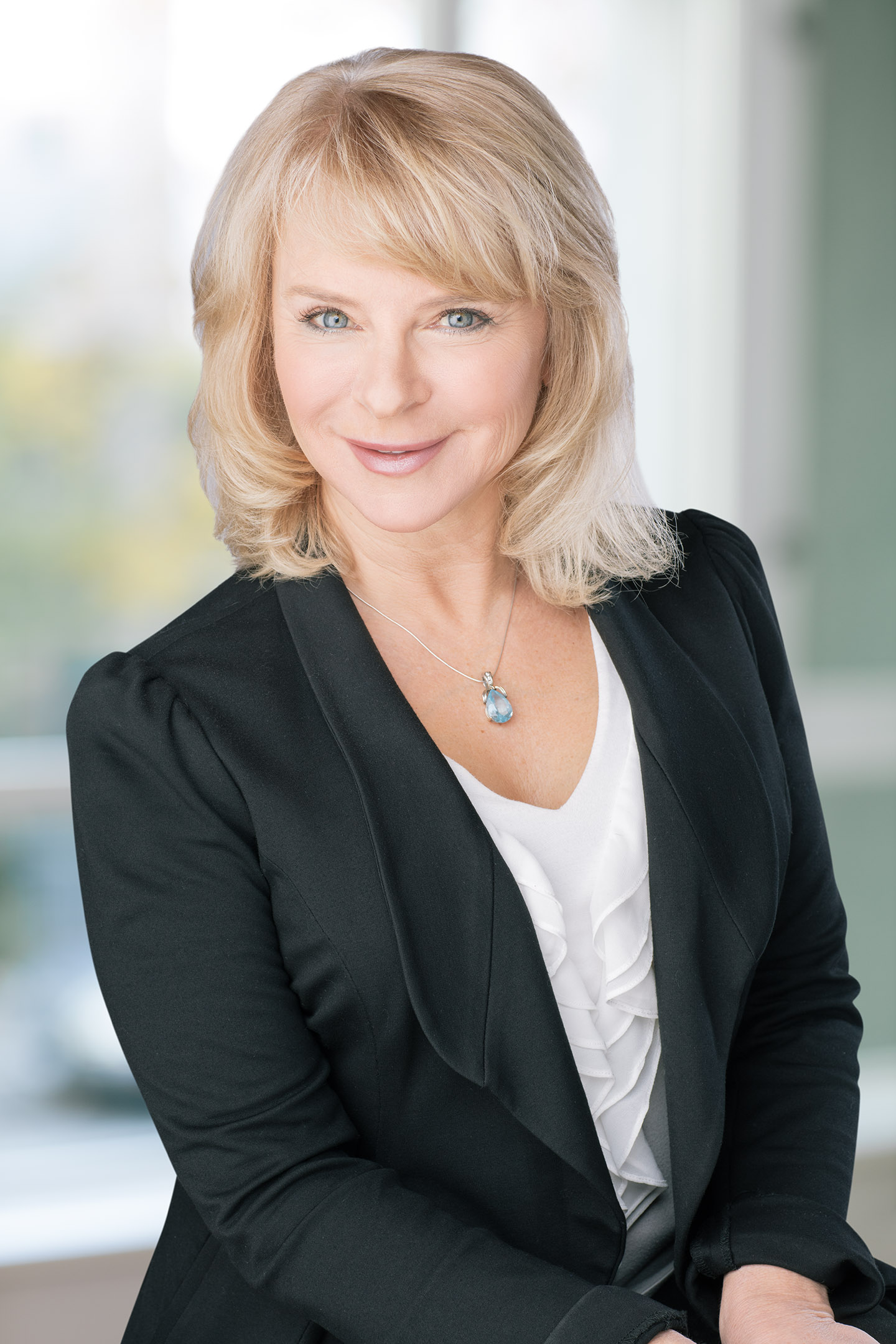 Francine brings significant commercial banking, financing and real estate experience to her role as Director, IC&I Advisory where she advises on investment, commercial & industrial real estate & business transactions. She has over two decades of professional finance expertise and insight as a former corporate banker with one of Canada's major schedule 1 banks, as a principal & nominee of a mortgage brokering company and many years of commercial realty services experience where she focuses on mid-market transactions ($10M+) acquisition and disposition mandates for businesses and property, commercial leasing and financing throughout the Metro Vancouver region.
In addition to having access to Promerita Group's multidisciplinary expertise, capital and network, Francine has built an extensive contact base of over 5,000 property owners, business owners and investors in the Metro Vancouver region. Her client base ranges from residential mortgage clients to large scale industrial owners, commercial enterprises and multifamily developers, all seeking the same thing: high integrity, professional standards, consistent service, first class research and advice.
Francine graduated from Simon Fraser University with a degree in Business Administration and Economics, holds real estate and mortgage brokerage qualifications from the Sauder School of Business at UBC and completed the Canadian Securities Course. She is a licensed associate at Promerita Realty, is a member of the British Columbia Real Estate Association and the Canadian Real Estate Association.
Outside of work, Francine has three boys who are slowly leaving the nest and establishing successful careers of their own. She enjoys skiing at Whistler Mountain, hiking and is a regular world traveler.
Ben Chen
Director, Real Estate Advisory | Associate Broker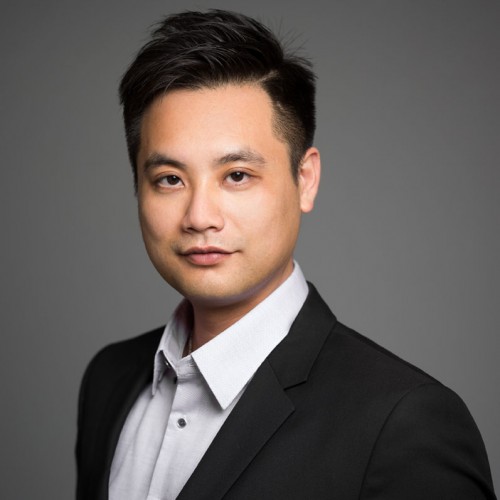 Ben brings a decade of professional real estate experience in Canada and he comes from a long line of real estate entrepreneurs. His grandfather was an architect, and his family has owned construction companies and have been real estate financiers internationally. Prior to joining Promerita, Ben was a co-founder in a prominent Vancouver-based real estate advisory firm that was particularly renown for its success in the land assembly business. However, he chose to join Promerita because of our values, culture along with the synergistic value that multifaceted nature of our group's advisory and financing capabilities delivers to clients and stakeholders.
Ben's education and professional affiliations complement his experience. After earning a degree in business administration, Ben successfully completed the courses for the leading global program in commercial real estate (CCIM), he has completed the Managing Broker program in real estate from UBC's Sauder School of Business and is a member of the British Columbia Real Estate Association and the Canada Real Estate Association. Ben's professional success has been honoured by multiple industry awards throughout his career.
Outside of his professional pursuits, Ben enjoys travelling to Europe and Asia with his wife and reading.